Blackberry messenger is also known as BBM. BBM Messenger was only available for BBM devices past time but now it has been released for multiple OS like Android, IOS and Windows Phone also. SO, users of different platforms can now enjoy the classic way of messaging and sharing pastimes with the ones they like through BBM. You can easily get connected with your friends and family through their Instant chat, voice calling and voice sharing feature. As it is a cross-platform app now, you can chat with your friends on IOS, Android and Windows phones easily.
Start sharing your BBM Pin with your friends and family to get connected with them more easily. Share Pictures, files, Videos voice notes and files to others easily. Share your location and the time of the event easily. Update your profile picture; you can even add Gif pictures as your profile picture. Update your BBM messenger status and let others know what you're doing now.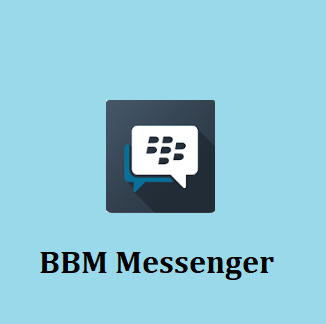 Top 10 Free Productivity Apps for Android of 2020
What Is Root, Its Advantages, Drawbacks? All You Need Know
BlackBerry Messenger Features BBM:
BlackBerry Messenger is complete packed messaging application for modern devices. It is preloaded with more features you will love to use. Share your BBM pin to others and get connected with your friends and family. So, I will be discussing some of the BBM messengers features now.
Multiple platform applications available for OS like Android, IOS, Windows Phone and Blackberry
Share your events, Music and Location with your friends
You get notified when the message is delivered and Read
Bunch of emoticons to express yourself in every manner of feelings with the ones you like
You can free voice calls between BBM contacts easily
Share multimedia like Voice notes, Pictures and Files quickly
Through BBM groups you can share pictures, files and appointments with group members
Chat with multiple people together easily
Upload your own BBM profile picture; also add Gif images to it
It is available for free to download for all OS
Send your BBM messages to more than one contact through BBM broadcast service
Download BBM Messenger for Windows PC – Tutorial
BBM Messenger is one of the most anticipated mobile messaging applications now. It was only available for BBM users in past but due to huge interest over it. It was recently released for other operating platforms like Android, IOS and Windows Phone. So, today I am going to show how to download BBM Messenger for PC.
We will be using an Android emulator namely Bluestacks to download BBM messenger to your PC and run it. Bluestacks is one of the best Android emulators for PC to run any android game easily. You can use Bluestacks on your computer PC and laptop for free.
First of all download Bluestacks Android emulator for PC from Here.
Install it on your PC and search for "BBM" app in the search bar
Select the corresponding BBM messenger and click on it to install
Now Bluestacks will automatically download and install BBM on your PC
After installing the BBM app will appear in your menu
Now click on the BBM icon to open it and start using it on your PC
Registering BBM Account on PC – Configure your BBM account on PC Tutorial
Now open your BBM messenger from your PC through Bluestacks
To register and get your Pin you have to enter your First and Last name
Then upload your profile picture and then verify your phone number
After that, you will be given your BBM PIN which you can share with your friends and family