Do you know your Android smartphone has so many hidden features?
Do you know there is one formula using which you can double your phone's battery life and performance?
If you want to enjoy the above-mentioned features and a bunch of other exciting unknown features, then you have to root your Android smartphone. Rooting an Android phone is easy and does not require much technical knowledge. Kingroot Apk is an excellent rooting app using which you can root your Android phone within a maximum of 5 minutes.
Today in this article, I am going to share with you how to download the Kingroot Apk app and why should you choose this Kingroot app to root your phone. So keep reading!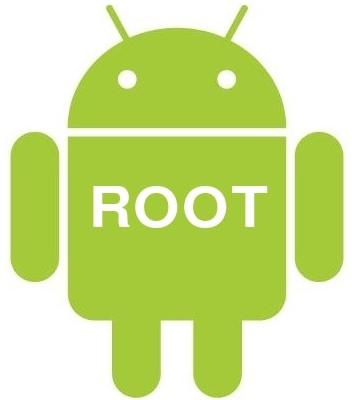 Download Kingroot Apk:
There are plenty of features of the Kingroot app which will make you download this amazing rooting app, check some of the great features of the Kingroot app below:
1. One Click Rooting Process:
Unlike other rooting apps, Kingroot is less complicated and you have an option of one-click rooting after downloading and installing the app. If you have an Android tablet then you can root that device too using the Kingroot Apk app. All you have to do is, download the latest Kingroot Apk and install it on your smartphone or tablet do the easy one-click rooting process. Very simple.
2. Absolutely free to download:
The Kingroot app is free to download and you don't have to pay any money for using this app. There are many other apps who will charge you for the premium version but they doesn't work as you expect. But the Kingroot app will charge you nothing and give you more than you expectations.
3. No need of computer:
There are many tutorials and methods of Android rooting which you will find in the internet and YouTube, most of them will ask you to connect your PC with the mobile for the rooting process. But using the Kingroot app you just need to install the app and do process on the mobile only.
4. No internet connection is required:
You only need an active internet onnection too download the app. After dwnloading the app you don't need any active internet connection in order to root your Android smartphone. Which is very useful.
5. Root without loosing any data:
In most of the roting process users loss their mobile phone data which includes images, contacts, videos, music, apps after the rooting process is done. But Kingroot helps you to root your smartphone without loosing your important data. Isn't it amazing?
So, you can see there are plenty of usful features which Kingroot app gives you. If you are now motivated enough to root you Android smartphone using Kingroot app, you download Kingroot app now and install it. But before you get started you must know how to download this app for free.
How to download Kingroot app:
Downloading the Kingroot app is easy. You can simply search the name of this app and go to a good site in order to download this app. Please make sure the site from where you are downloading the app is genuine because there are lots of fake sites who will provide you ads links in the name of downloading links. So be sure you are visiting the right site and downloading the latest Kingroot apk.
Things you should know before rooting your Android phone:
If your phone is under warranty and you still root your phone, then you are going to loss the warranty from your device.
Kingroot app features an one click rooting process which is very simple, if you still find it difficult or have confusion then you can search on YouTube and watch any good tutorial of it.
If you have something very important data in your smartphone then you should take a backup of your data before rooting. However, if you use Kingroot then you will not loss any data if done properly.
After rooting the device, you can easily unroot the device again and if you have a warranty then you can claim that too again. For the unrooting process also you can watch a YouTube video tutorial.
That's it, I hope now you have gained all the details of how to download the Kingroot apk and root your Android smartphone or tablet. Now if you have any questions or confusion, then you can leave your comment below. If you find this article useful then you can share this article in your social media profiles to help us to spread this helping guide to others. Thank you so much for sticking with us till the end.